A transformation is happening in the Children's Grove. 5 new platforms were built over the fall, with interconnecting bridges. The new platforms and bridges are open now, and another staircase and a cargo net are being added by springtime. Be forewarned: this city is ruled by pirates! If you are not careful, they might "invite" you onto their Pirate Ship where the only way down is to "Walk the Plank!"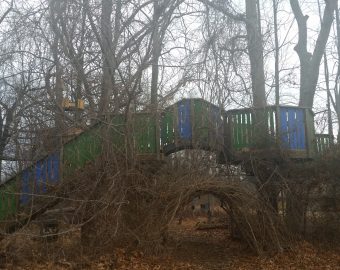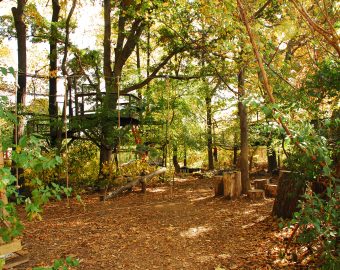 We have a series of fun activities for our younger visitors in the Children's Grove. The Children's Grove is a shaded clearing full of adventure and exploration!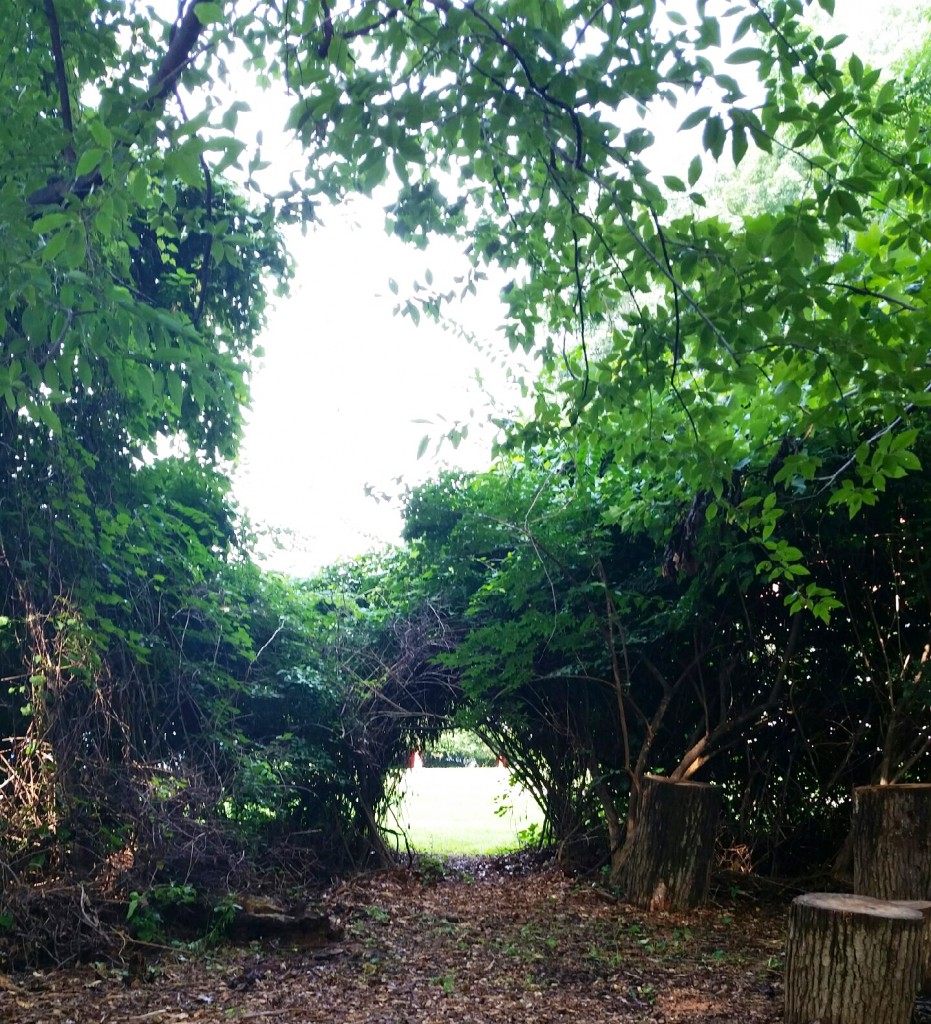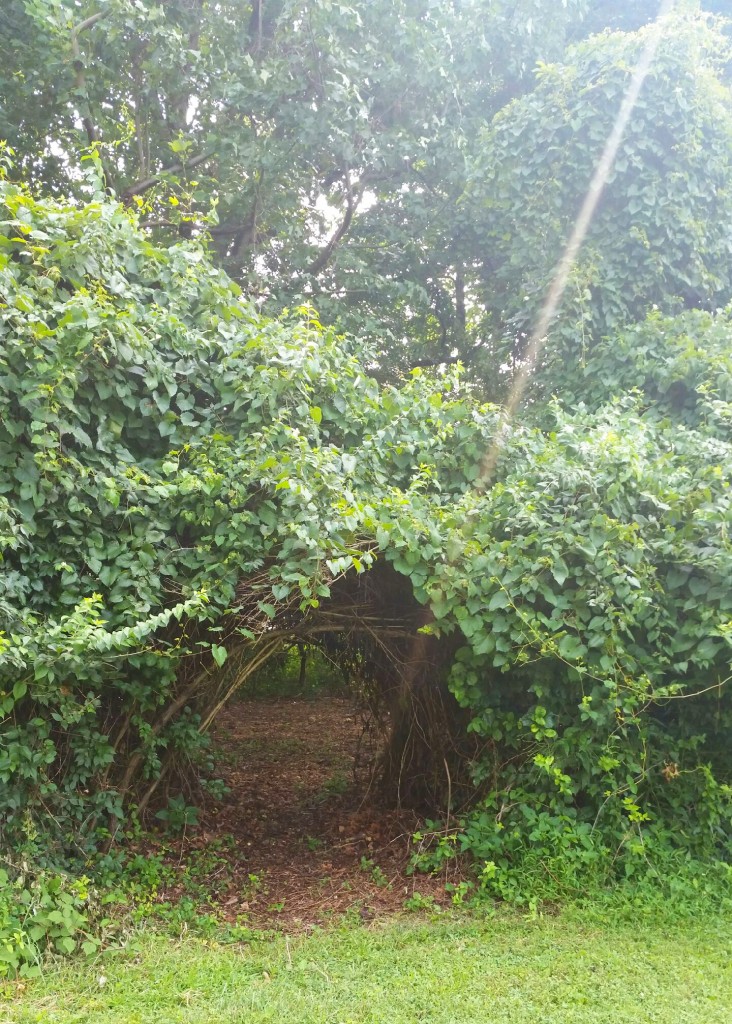 Run through the hedge row tunnels to explore the Grove. Wander through our shady wooded area, exploring everything there is to see nestled in between our trees.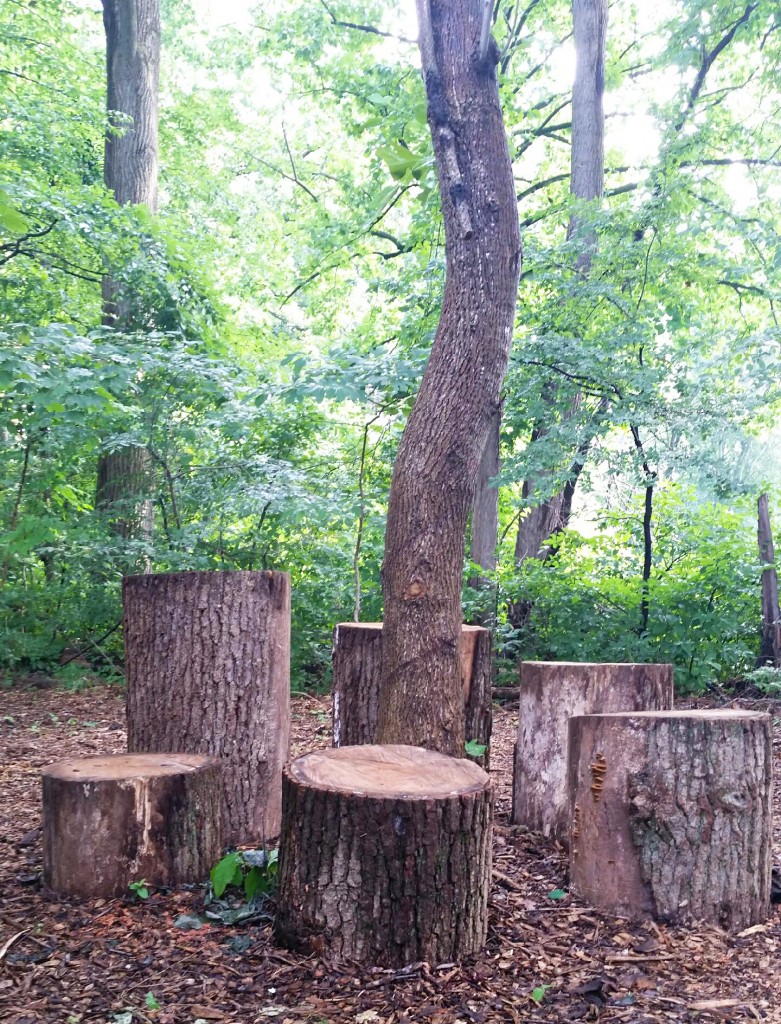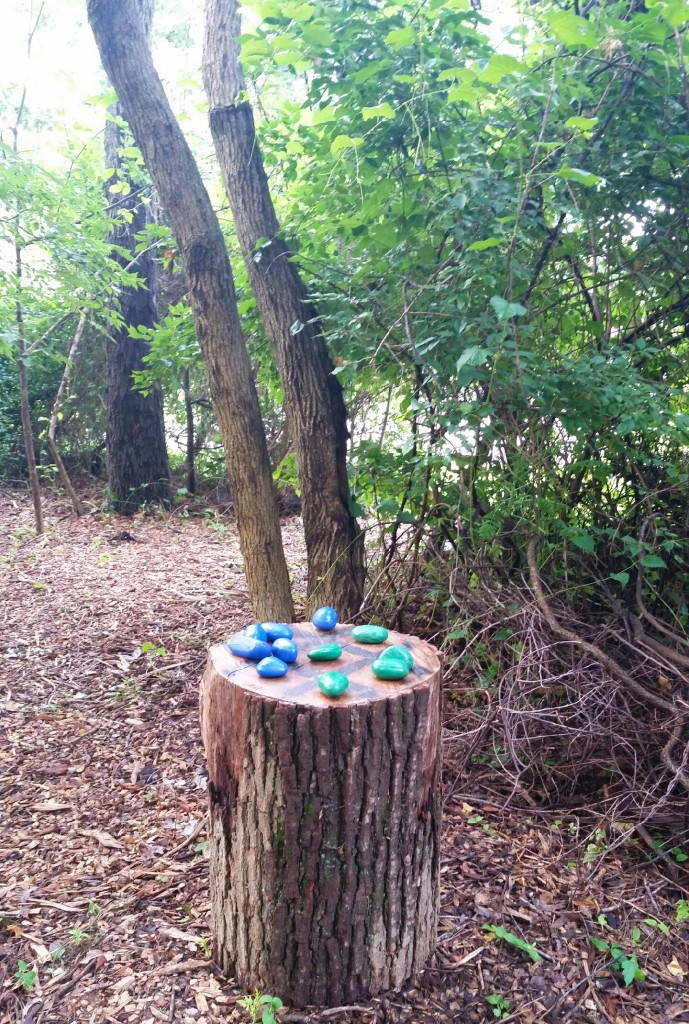 Explore, jump and play on our Log Hopper, located in the center of the Children's Grove. Or, play Tic Tac Toe on a log! Let your imaginations run wild as you create your own world here at Treehouse World!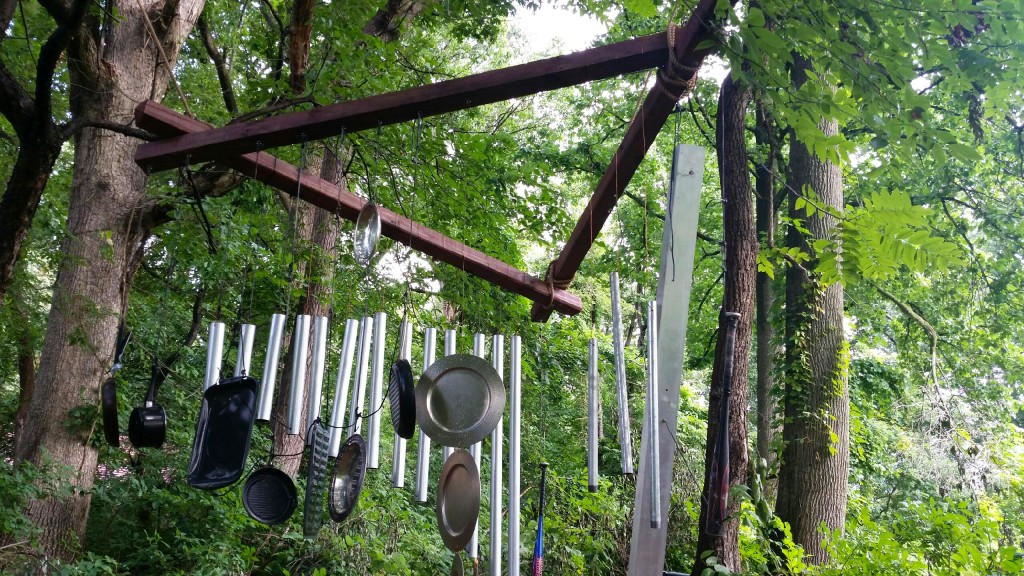 Head to the back of our Children's Grove where we have our Chimes set up for you to create and make music. Hanging from a wooden frame perched high in our tree are dozens of chimes, pots, pans and other metal objects that provide auditory fun for kids and adults to do together.